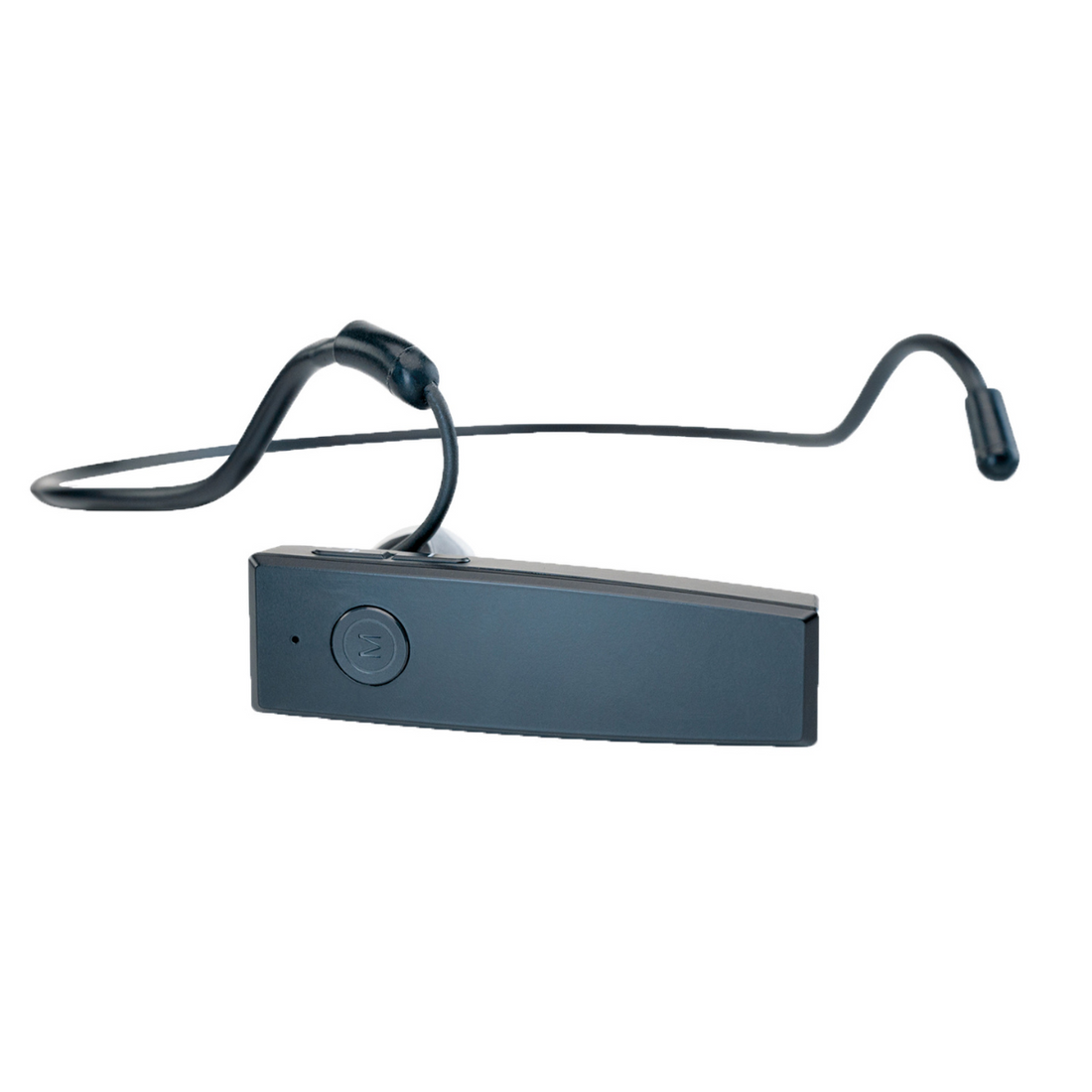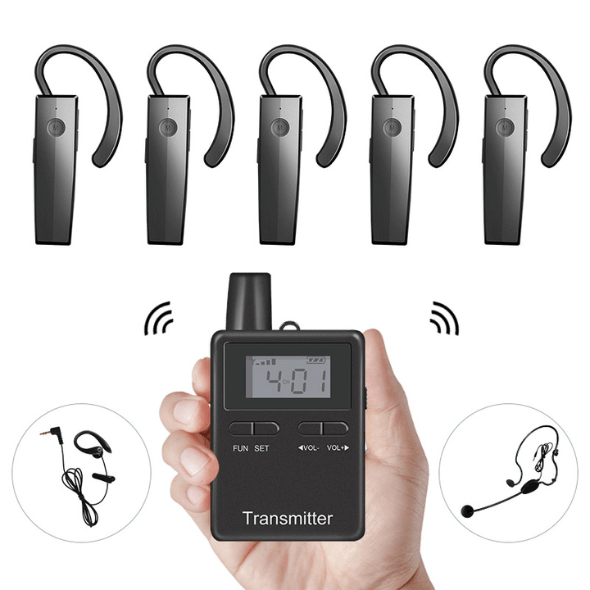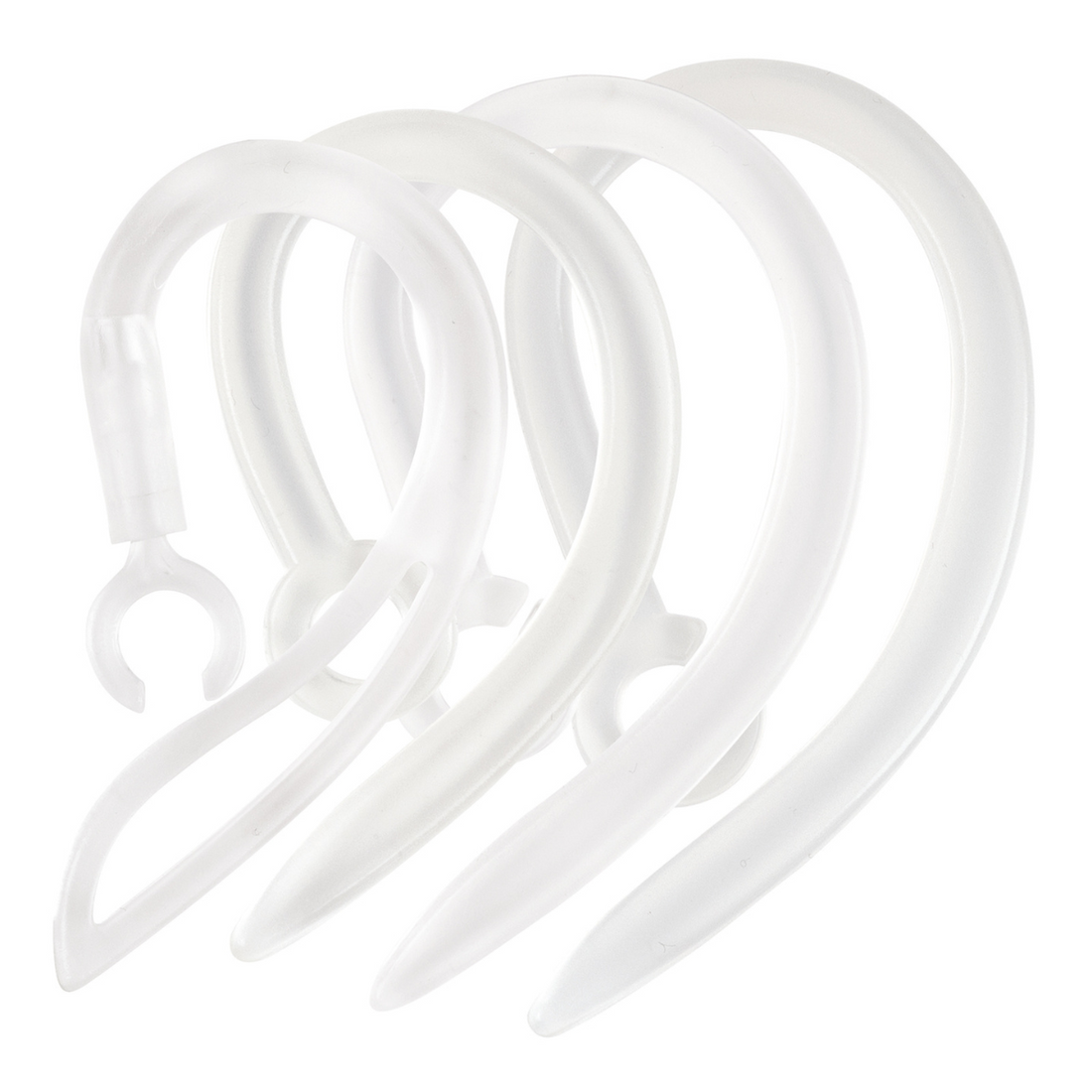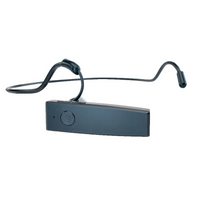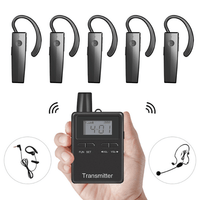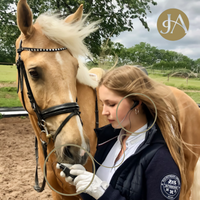 HorsewhispererPRO wireless+
The HorsewhispererPRO wireless+ horse instruction system has been specially developed for the needs and requirements of equestrian sports.

It supports coaches and riders ideally in all training situations, as it not only ensures interference-free, direct voice transmission, but also helps to protect the voice of the coach.
The Wireless PLUS-set consists of:
 1 Instructor transmitter (antraciet grey)
1 wireless earpiece with build-in receiver for the rider (black)
1 extra wired receiver (silver grey) - plus set
Chargers and cables 
A strong but light high quality protective case for easy transport and storage & travel-pouch
Clip microphone for the instructor
Headphone for the rider (when using the wired receiver)
The wireless earpiece ensures the greatest possible wearing comfort without annoying cables. For a secure fit, the receiver can be adjusted to the individual ear size and personal comfort with ear hooks of different sizes and a neck band. The neckband is  designed to be worn under the helmet.
The earpiece is the lightest available today on the market. It has a superlong workingtime of around 18 hours! Compare and be convinced! Even multiple earpieces can be added to the system. The earpiece has a listening function
The HorsewhispererPRO wireless+-device has a fully safe & private connection. 
The extra wired receiver and the wireless earpiece can work independently from eachother. It means this PLUS-set can be used to coach 2 riders at the same time.
Detailed Productinformation
- About 18 hours of intensive use
- Fully charged in only 90 minutes
- 250 m. range in open field
- Micro USB charging point
- The lightest system in the market at only 16,8 grams for the earpiece and a size 
  weight and small easy size 7cmH x 2cmB!!!
- Illuminated screen for the transmitter & receiver with connectivity, battery and volume status
- Online usermanual
- 2 years warranty on the devices.

Channels: 50
Frequency range: 2403-2483Mhz
Distance: up to 200 meters
Switching Bandwidth: 80Mhz
Frequency Response: 50Hz-20kHz
Output power: 10mW
Operating Voltage: 3,7V (transmitter)
Sensitivity: -102dBM (receiver)
Modulation Mode: RF
Battery: Built-in Lithium
Stand by mode function: Yes
Battery time: up to 10 hours continuous use (transmitter)
                        up tot 18 hours continuous use (earhook)
Frequency response: 1500mA (transmitter)
                                       300mA (earhook)



hoof care products for horses - natural horse care products - horse skincare - fly repellents for horses - fly spray for horses - best horse fly repellent - shampoo for horse - equine care product - equine shampoo - shampoo for white horses - equestrian headset - riding bluetooth headset - horse riding instructor headsets - horse riding instructor microphone - equestrian wireless communication systems - wireless horse instruction system - riding headset - equest saddle pad
Smart communication with HorsewhispererPro
Built in smart and precise signals with the HorsewhispererPro.
👄 Talk through a device with your trainer
💁‍♀️  Get clear information
🎧  Stop shouting classes
🐴  Give clear signals to your horse
📱  No use of smartphones or mobile 
       networks 
🚀  Get the maximum out of your lessons 
       and competition preparation