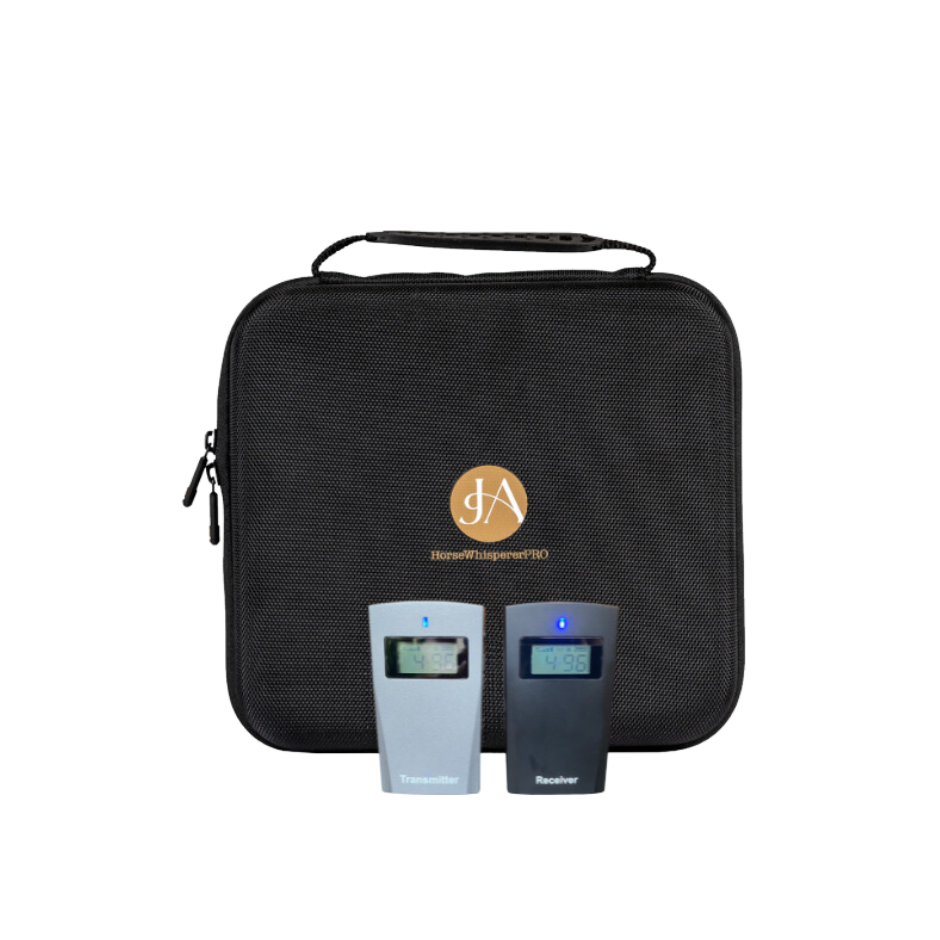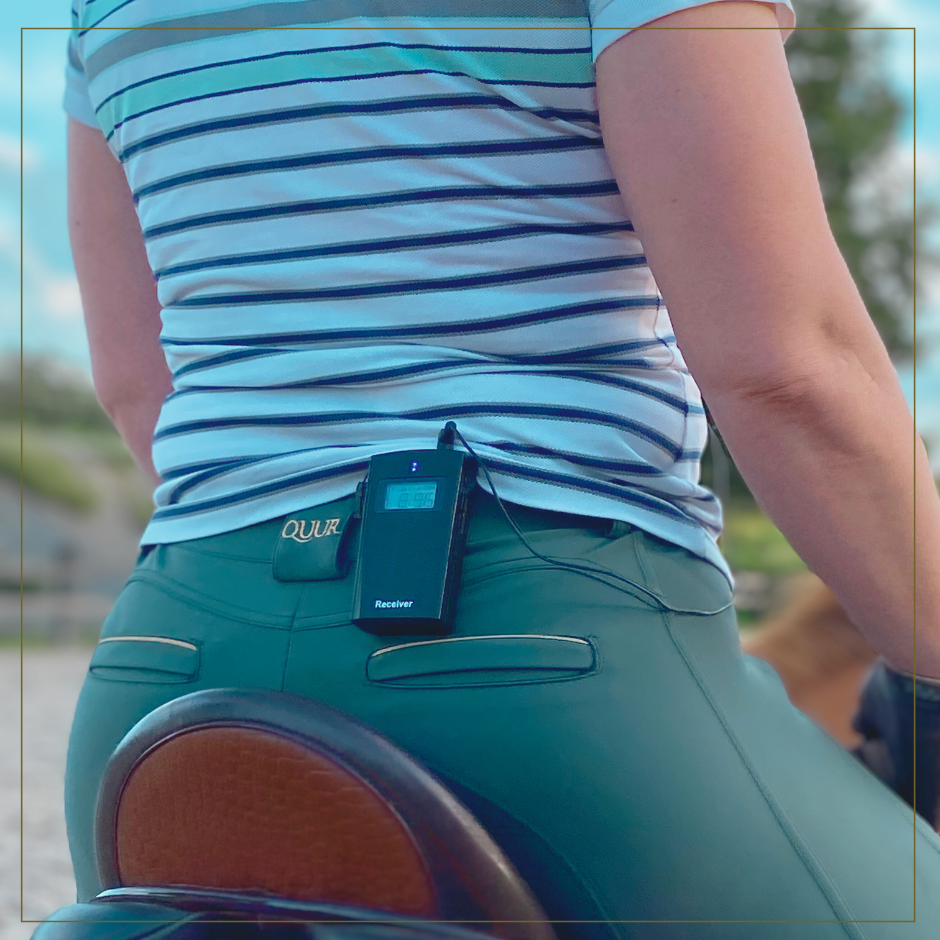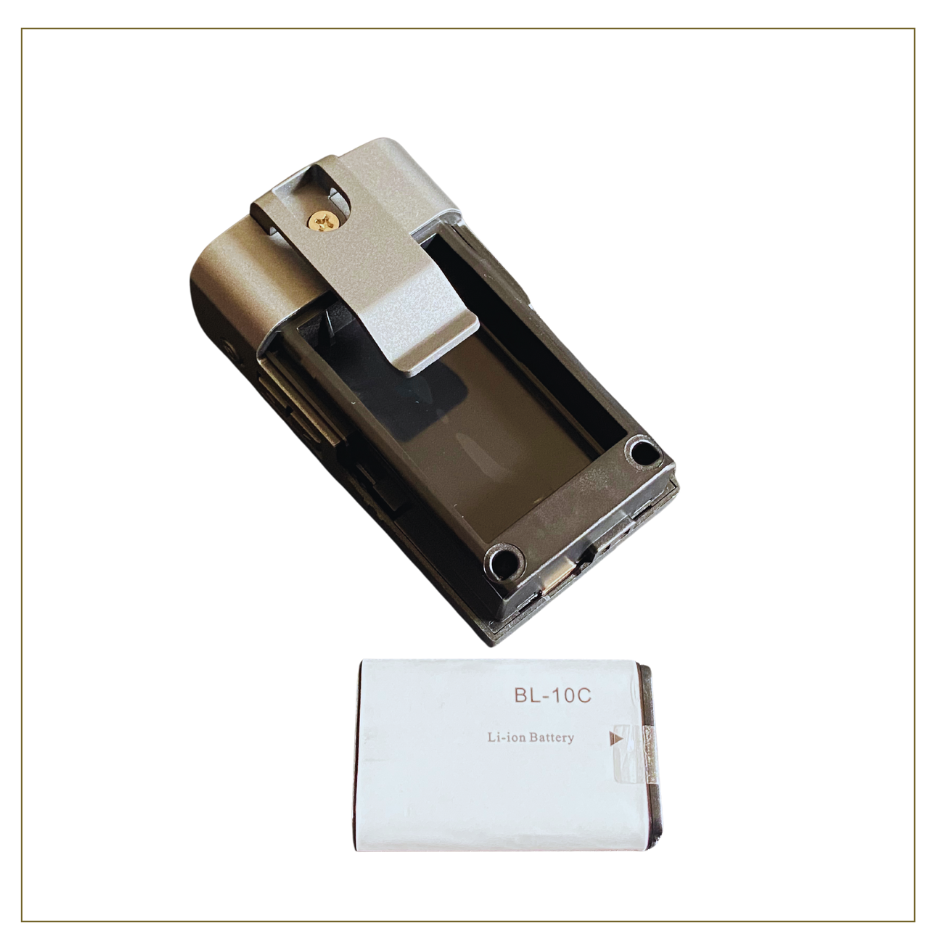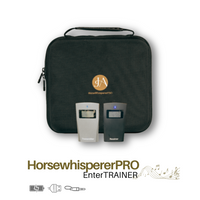 HorsewhispererPRO EnterTRAINER
The newest top-of-the-line instruction system!
The guide to an even more productive and fun training-session! Receive clear and undisturbed signals from your coach... while listening to music! 
The HorsewhisperPRO EnterTRAINER features:
UHF (Ultra High Frequency) operation range & 99 channels for undisturbed and secure communication.
Exchangeable battery with over 15h of active working time! 
Modern design with sturdy replaceable clip for maximum safety
AUX-connection to play music from any music carrier to all receivers. Cable included (chose Iphone or others)
Micro-USB for charging the device
Complete kit transmitter & receiver, with all microphones and earphones, chargers, case and travelpouch
The build quality and service as expected from Horsewhisperer.
The horsewhispererPRO EnterTRAINER-set contains:

- A silver HWP transmitter and a black HWP receiver.
- Two 220 v. chargers with all cables
- A microphone for the instructor 
- An earphone for the rider 
- A strong but light high quality protective case for easy transport and storage
- An AUX cable to connect your smartphone (or other music carrier) to the instructor device > all connected receivers will hear the music that is played on the music carrier device. Chose IPHONE or OTHER while ordering, so you will receive the right AUX cable
- Travelbag & 2 lanyards
- 2 years warranty on the devices.
- Online support and instructions manual
Smart communication with HorsewhispererPro
Built in smart and precise signals with the HorsewhispererPro.
👄 Talk through a device with your trainer
💁‍♀️  Get clear information
🎧  Stop shouting classes
🐴  Give clear signals to your horse
📱  No use of smartphones or mobile 
       networks 
🚀  Get the maximum out of your lessons 
       and competition preparation