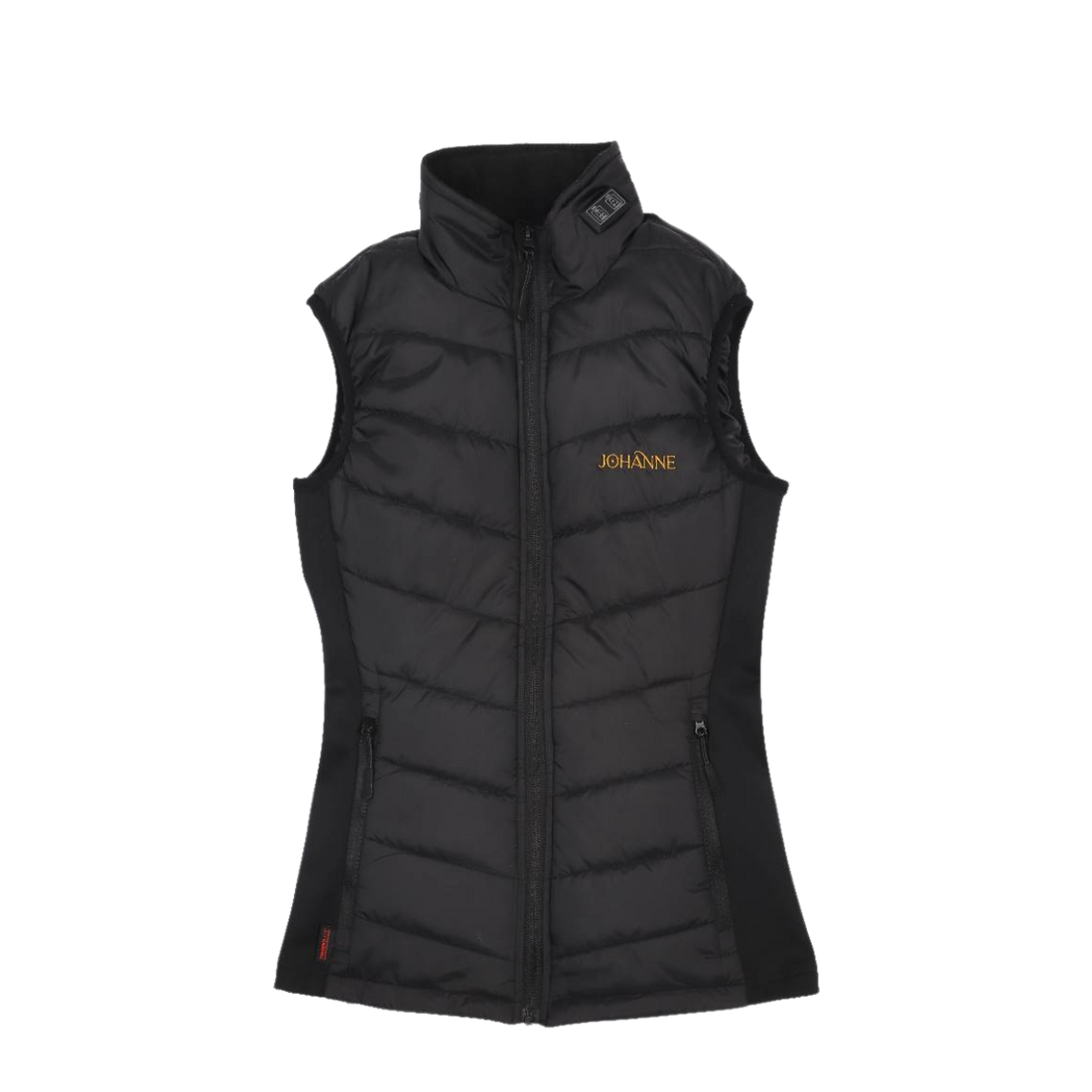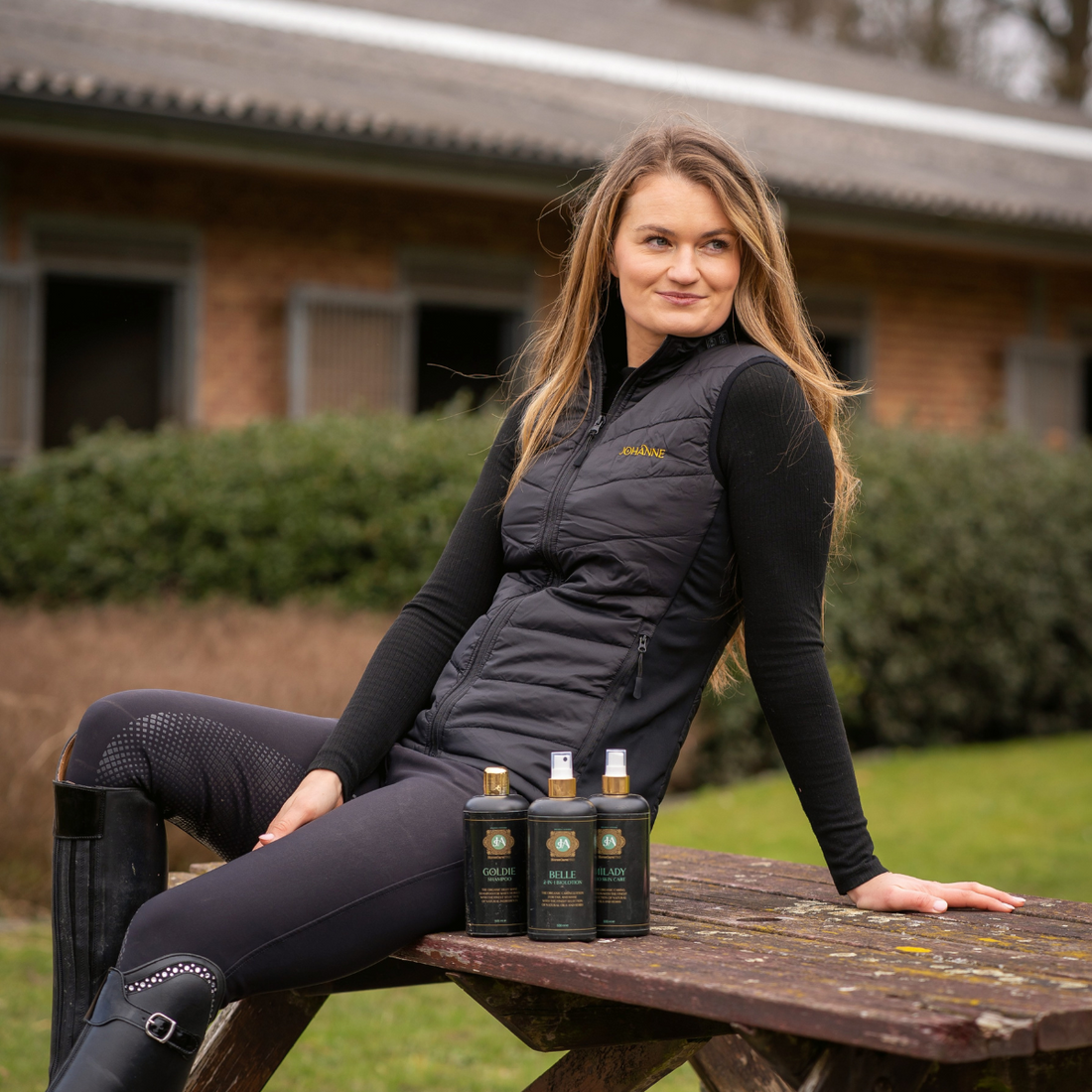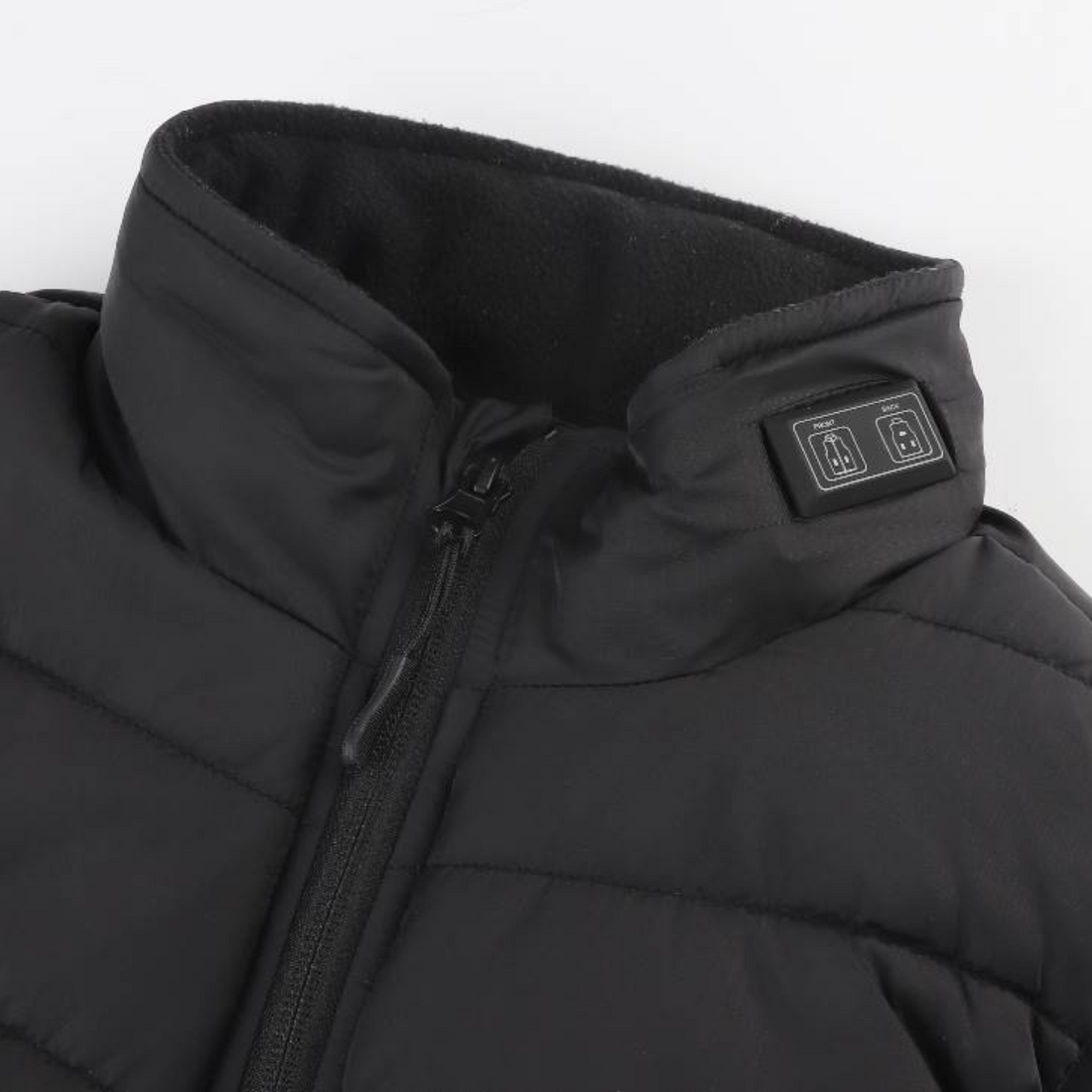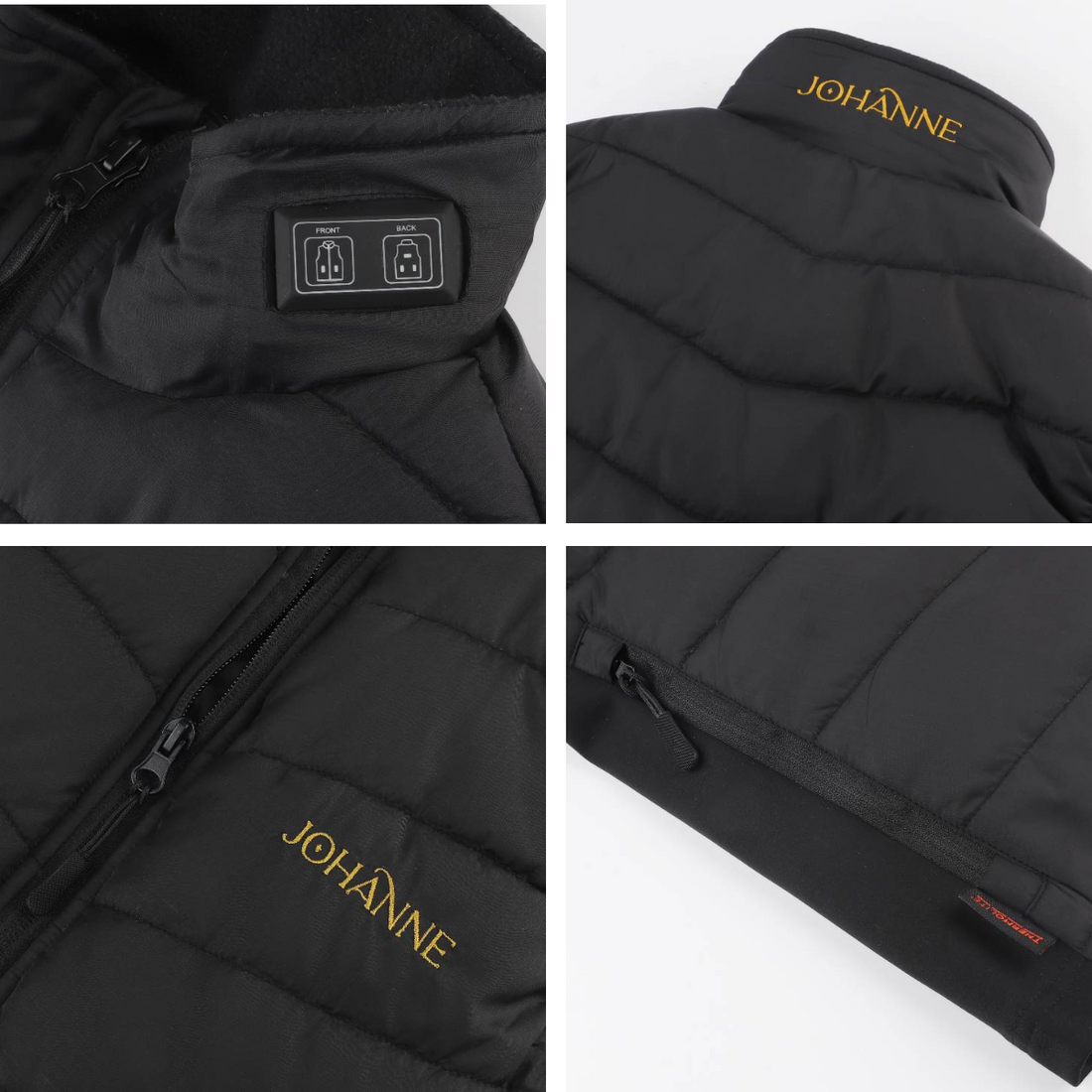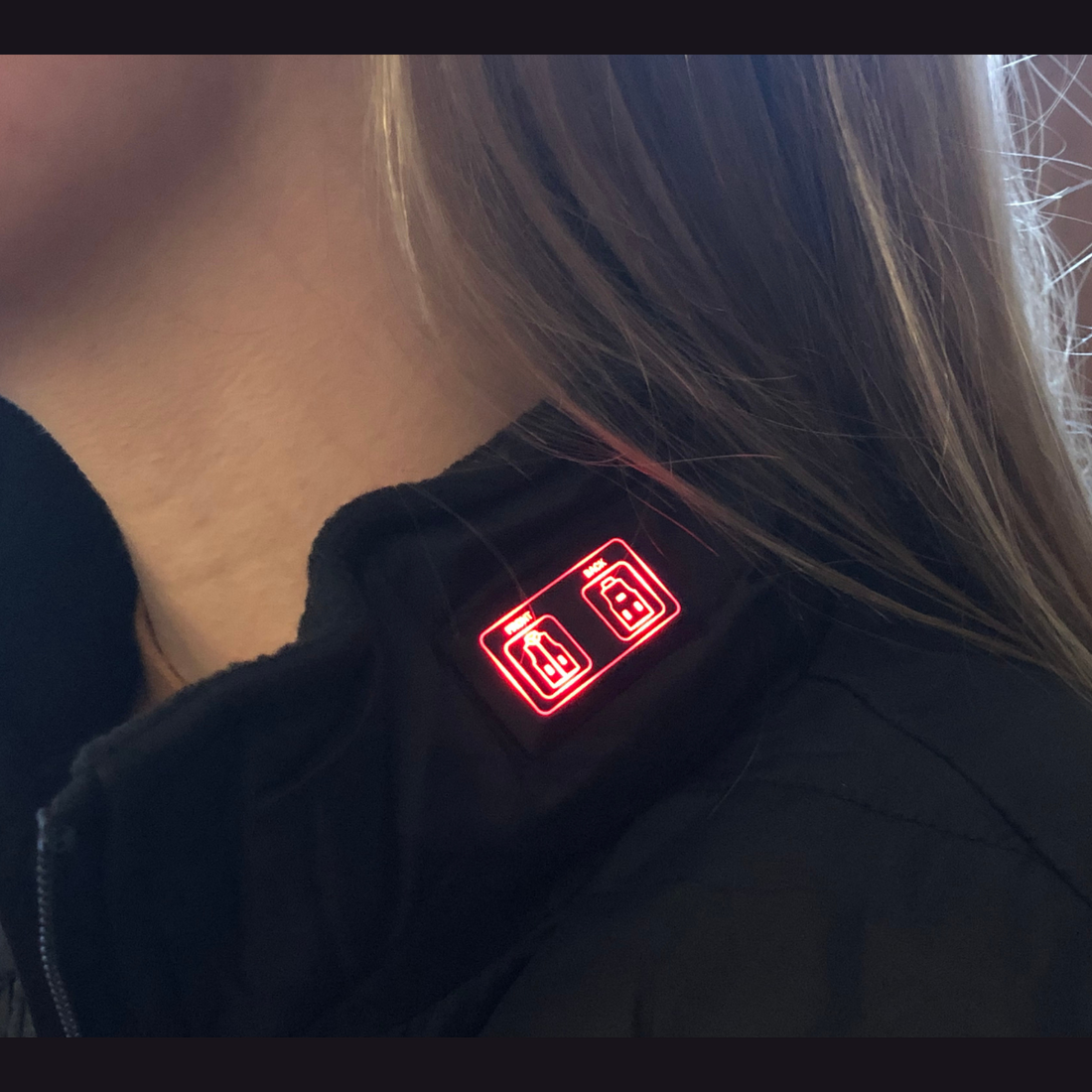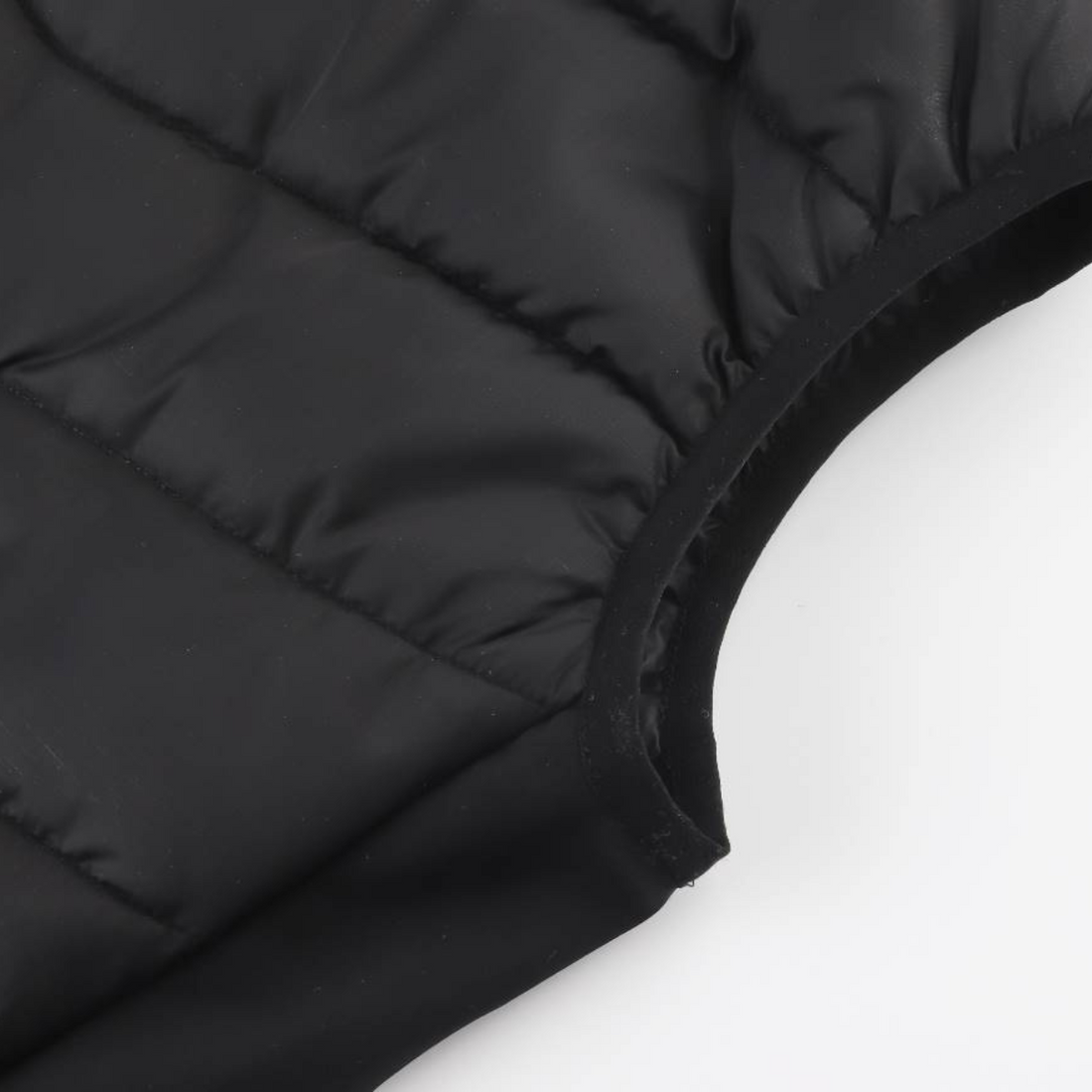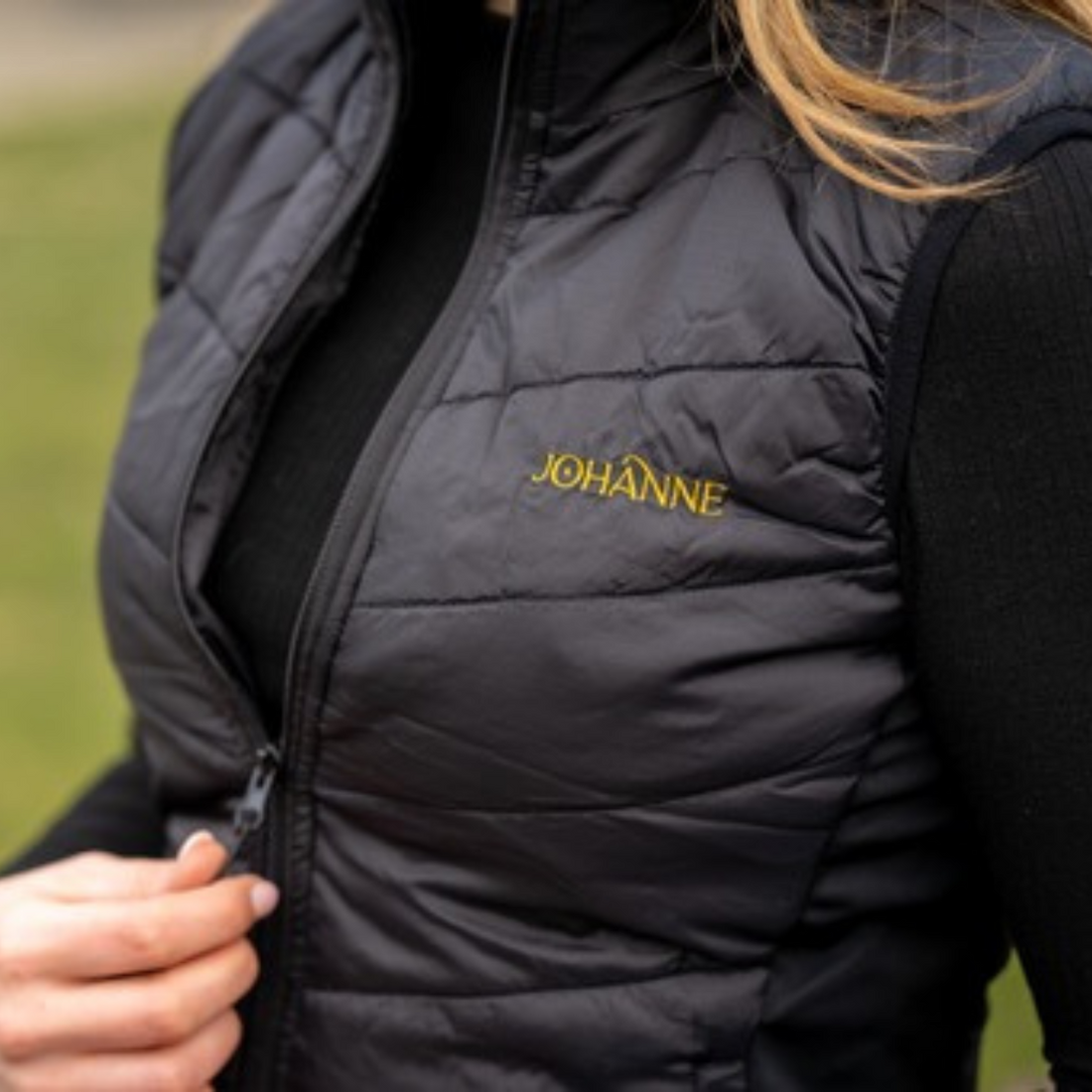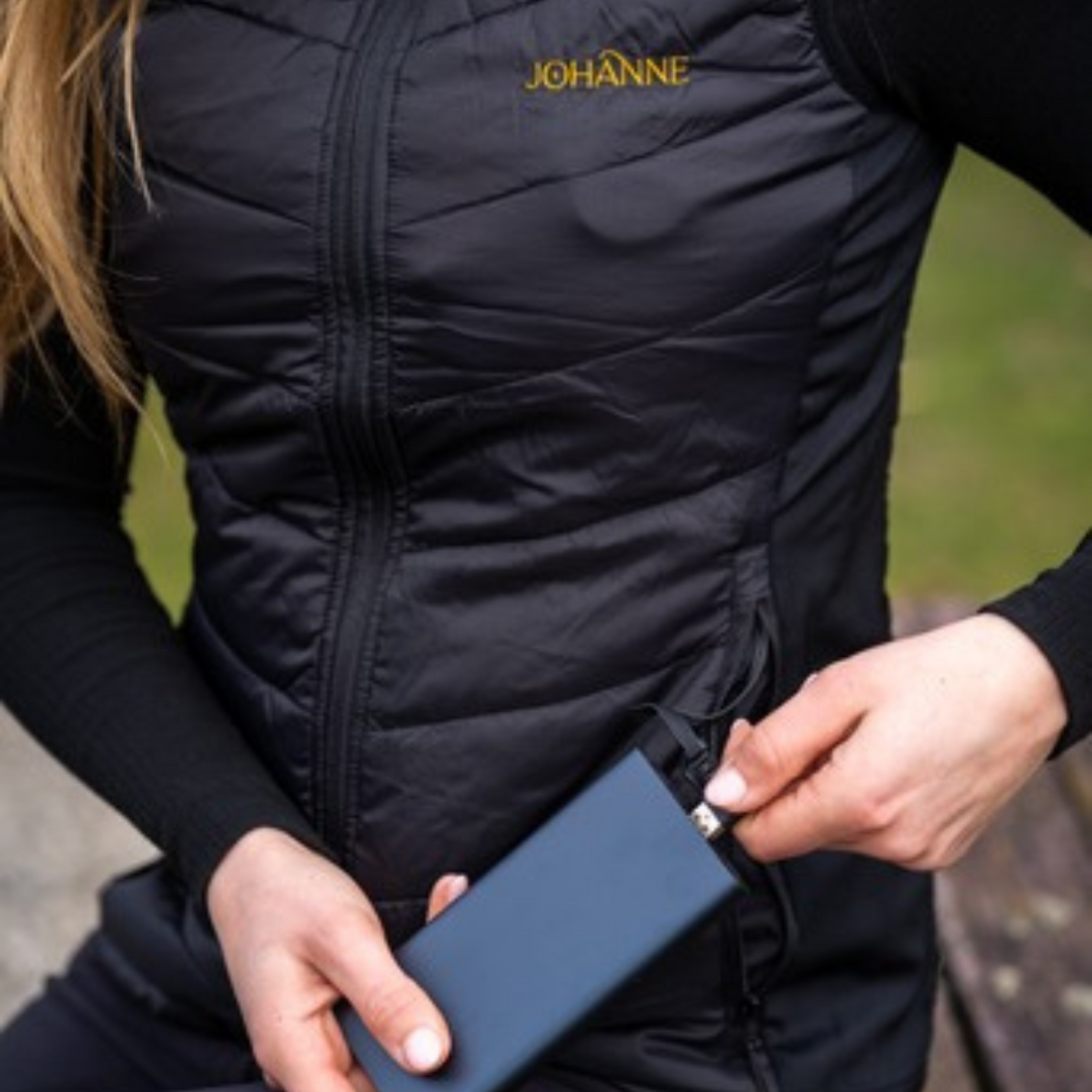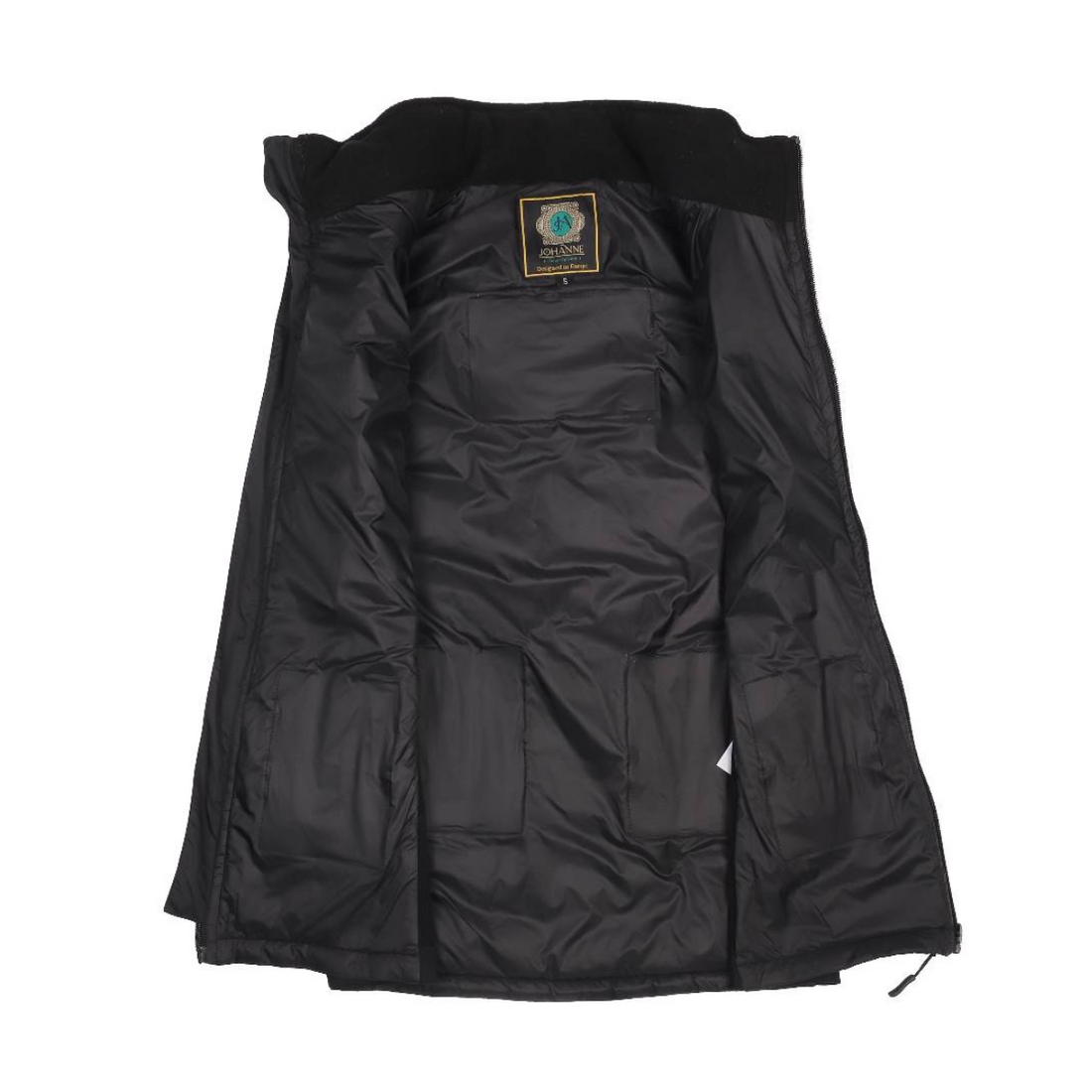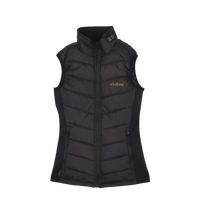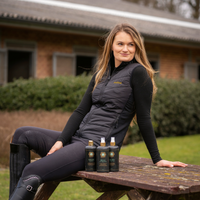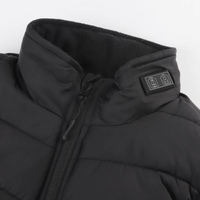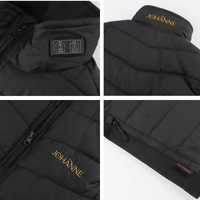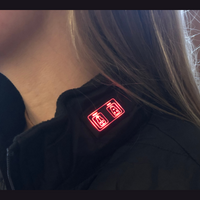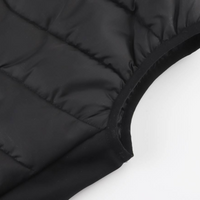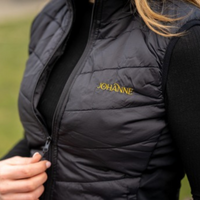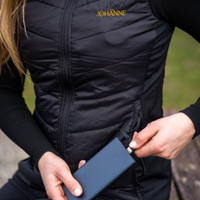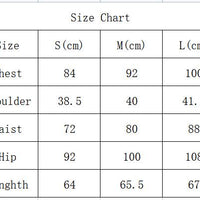 JOHANNE-SIGNATURE woman's HEATED body warmer
This Johanne Signature Line heated body warmer is your best investment in years! Besides being just a nice body warmer that you can combine nicely with most outfits, it is really an indispensable item in on colder days.
Easily turn up the heating of your bodywarmer in the front and/or the backside to keep your muscles warm before, during and after your riding session
Contrary to other available body warmers, this one has front-and back heating, seperately adjustable
The quality base material of this jacket is technical 3M Thinsulate insulation (featherless & ultra-light)
Available in sizes S, M and L (close fit for better heat retention - stretch fit material on both sides of the jacket)
High quality rechargeable 10.000mAh battery NOT included. But available through our webshop
- color: black
- washable at max 30 degrees
- lightweight padding
- elastic side panels
- 2 pockets with zippers
Smart communication with HorsewhispererPro
Built in smart and precise signals with the HorsewhispererPro.
👄 Talk through a device with your trainer
💁‍♀️  Get clear information
🎧  Stop shouting classes
🐴  Give clear signals to your horse
📱  No use of smartphones or mobile 
       networks 
🚀  Get the maximum out of your lessons 
       and competition preparation