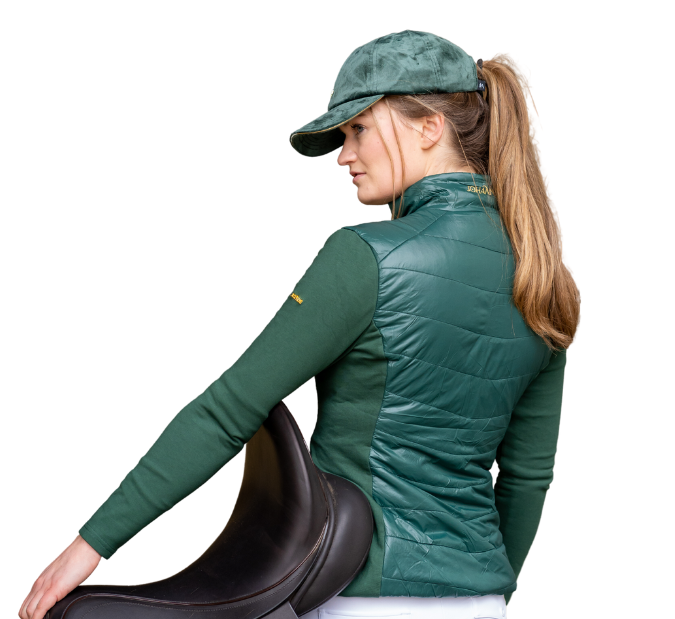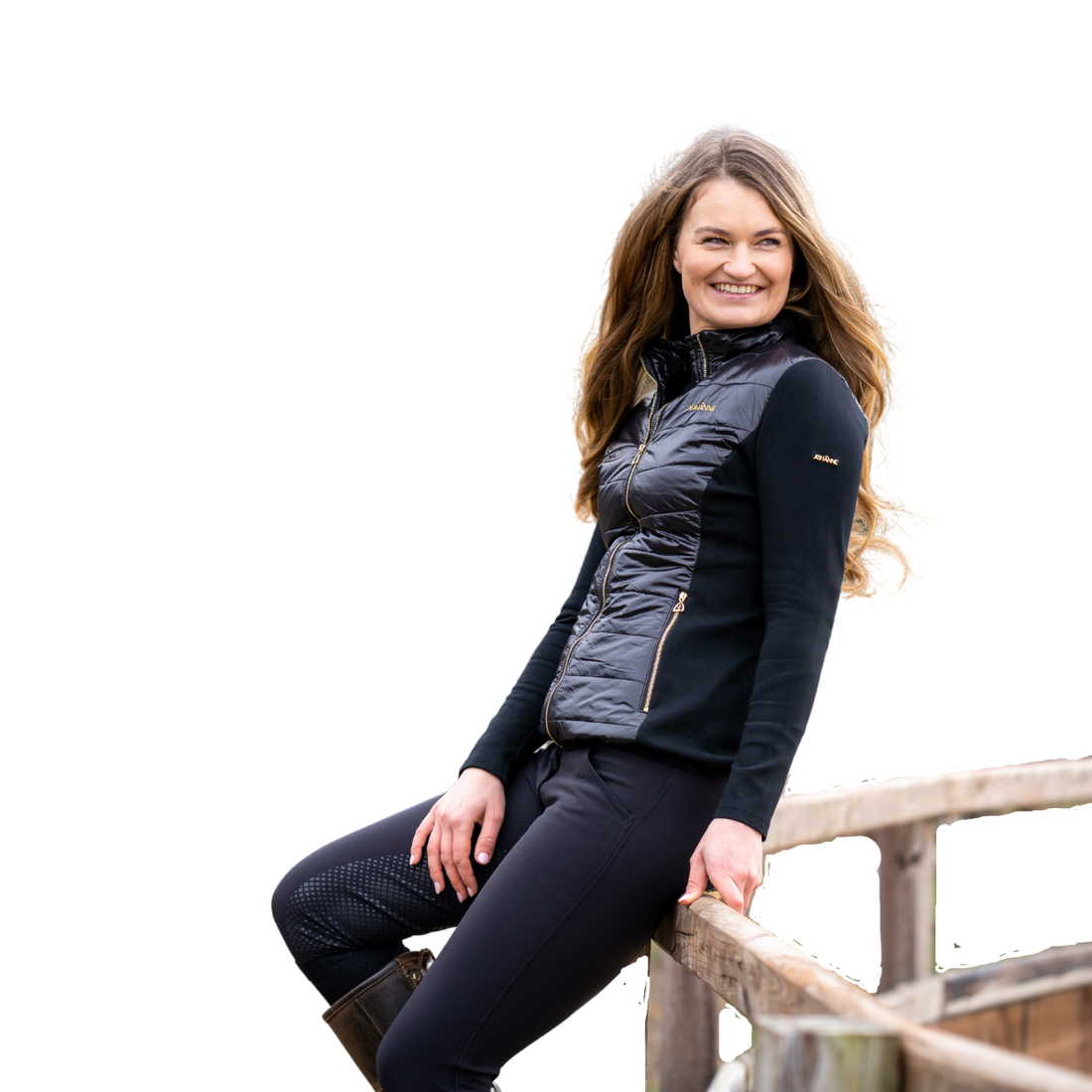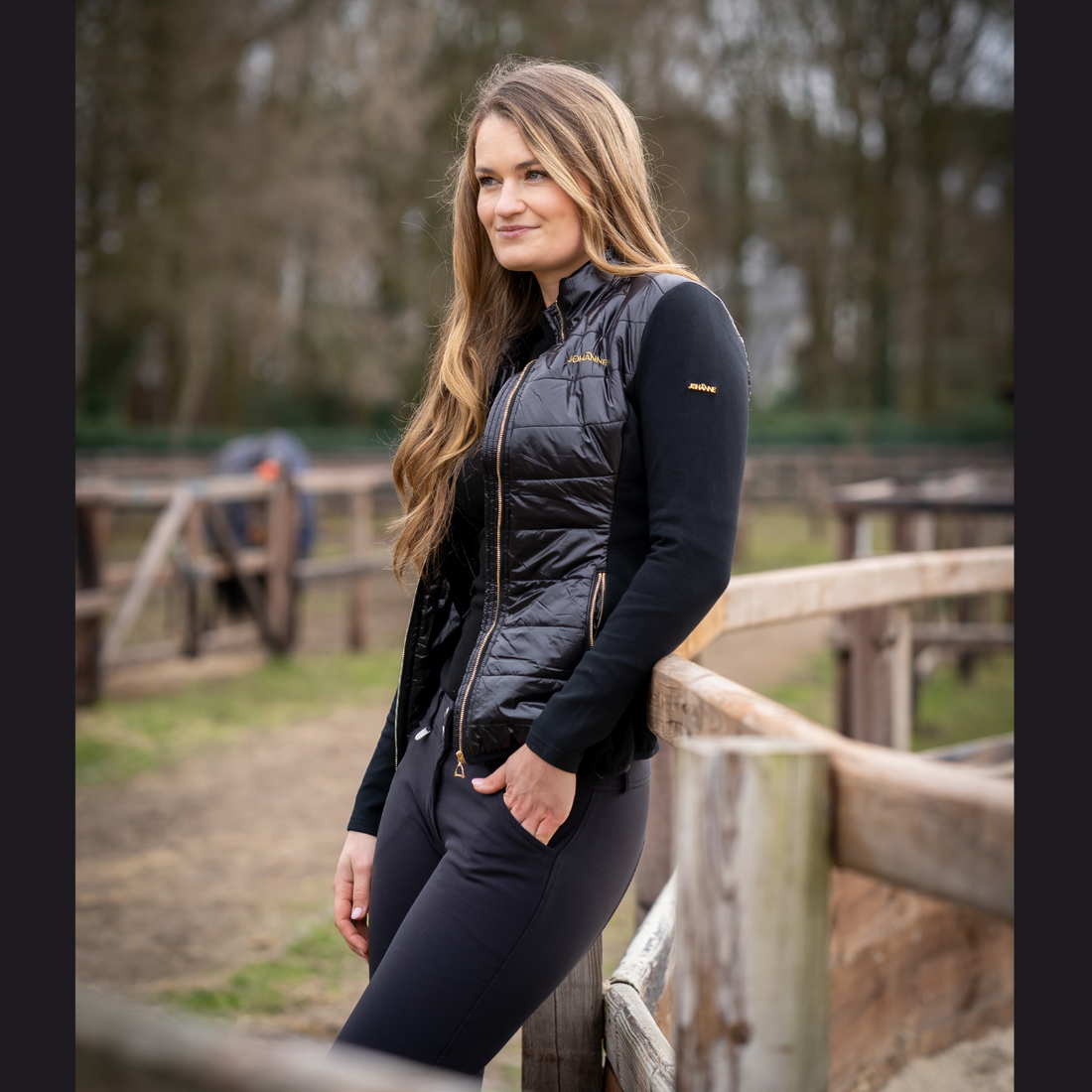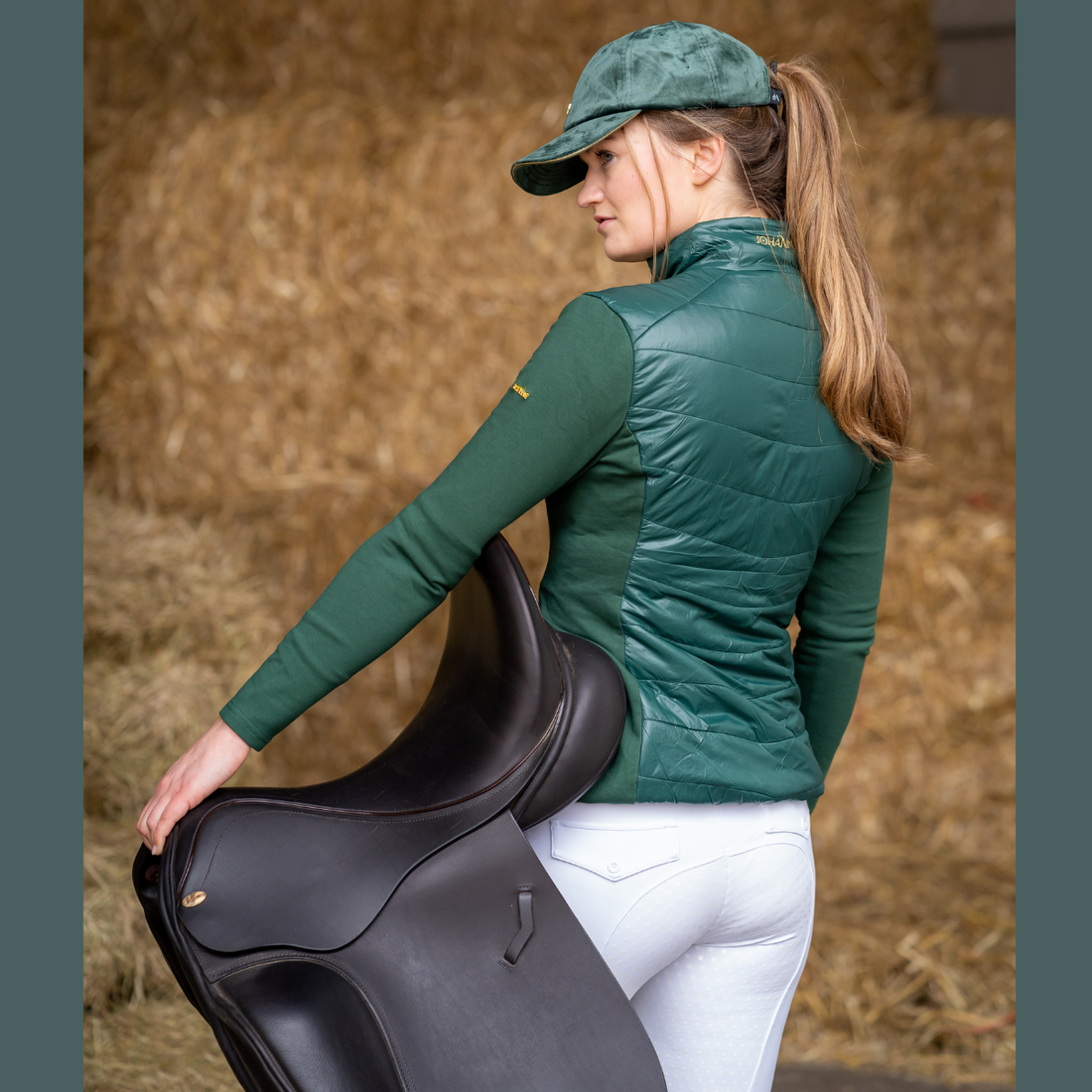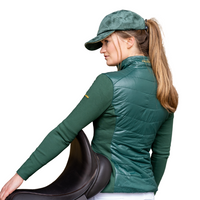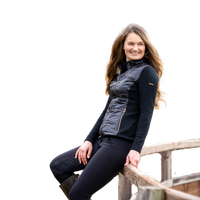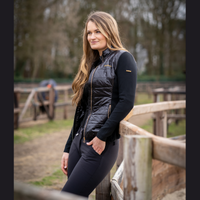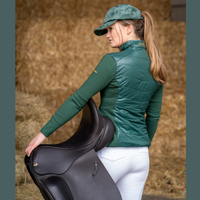 JOHANNE-SIGNATURE woman's Riding Jacket
This Johanne Signature Line all season riding jacket for women is the one you want!
Stylish thin riding jacket for every day. Inside or outside the arena. Available in "Johanne Green" and "Flashy Black", in combination with gold finishings (zippers and Johanne logo on left chest, left shoulder and collar)
Tailored fit which makes it perfect for horseriding.
The left sidepocket has a little tunnel to guide the cable of your microphone or headphone, which makes this jacket a great partner for your HorsewhispererPRO instruction system!
Available in sizes S, M and L (slim fit)

- washable at max 30 degrees
- lightweight padding
- 2 pockets with zippers
Smart communication with HorsewhispererPro
Built in smart and precise signals with the HorsewhispererPro.
👄 Talk through a device with your trainer
💁‍♀️  Get clear information
🎧  Stop shouting classes
🐴  Give clear signals to your horse
📱  No use of smartphones or mobile 
       networks 
🚀  Get the maximum out of your lessons 
       and competition preparation