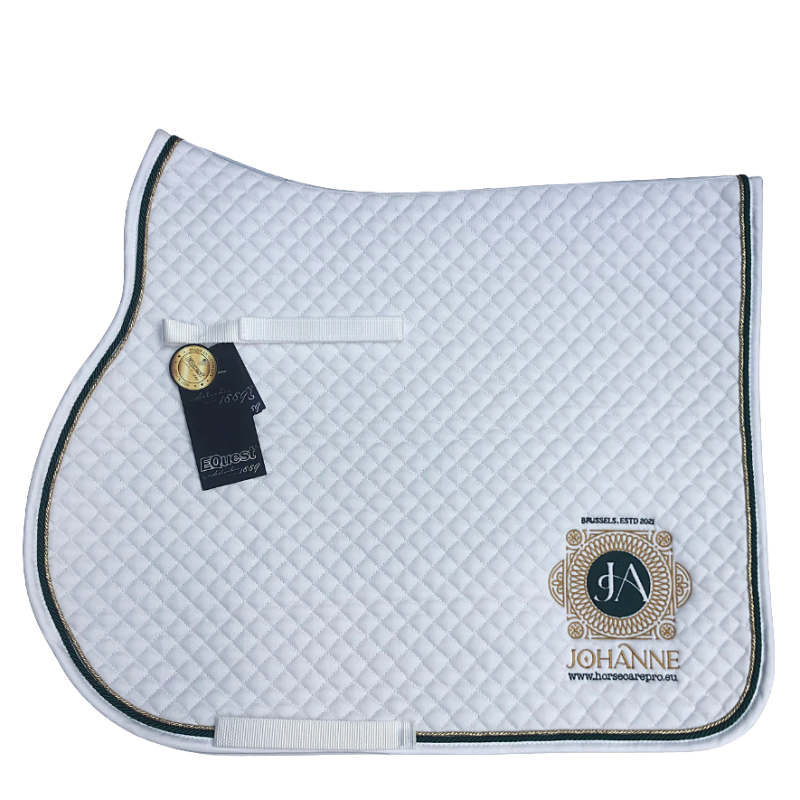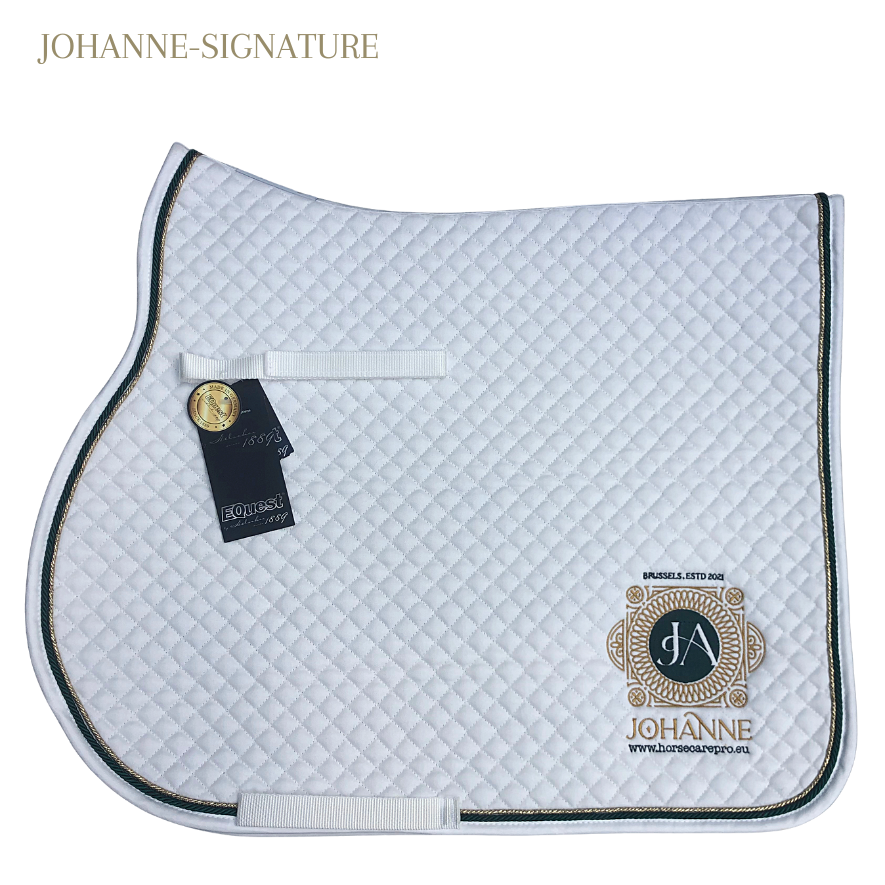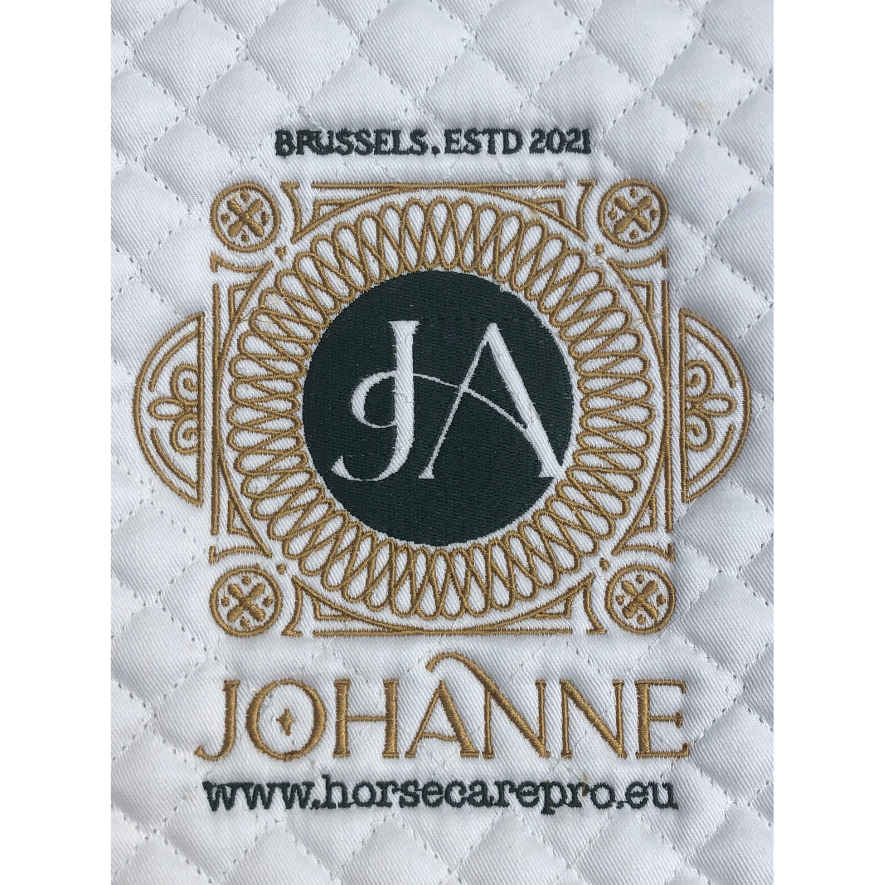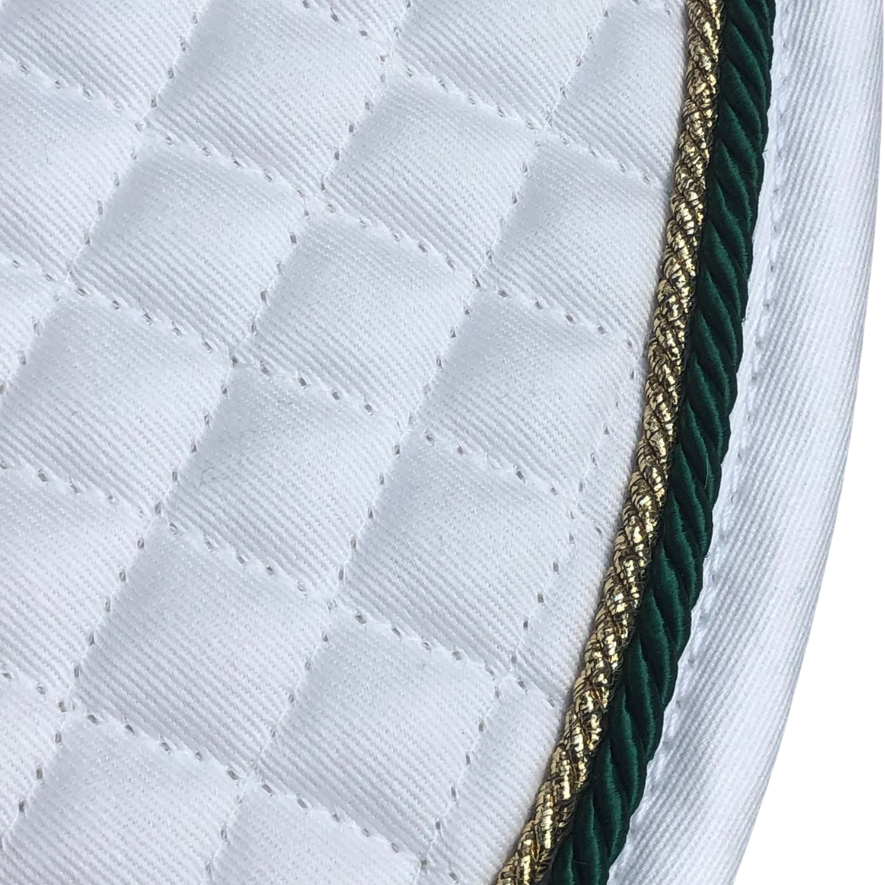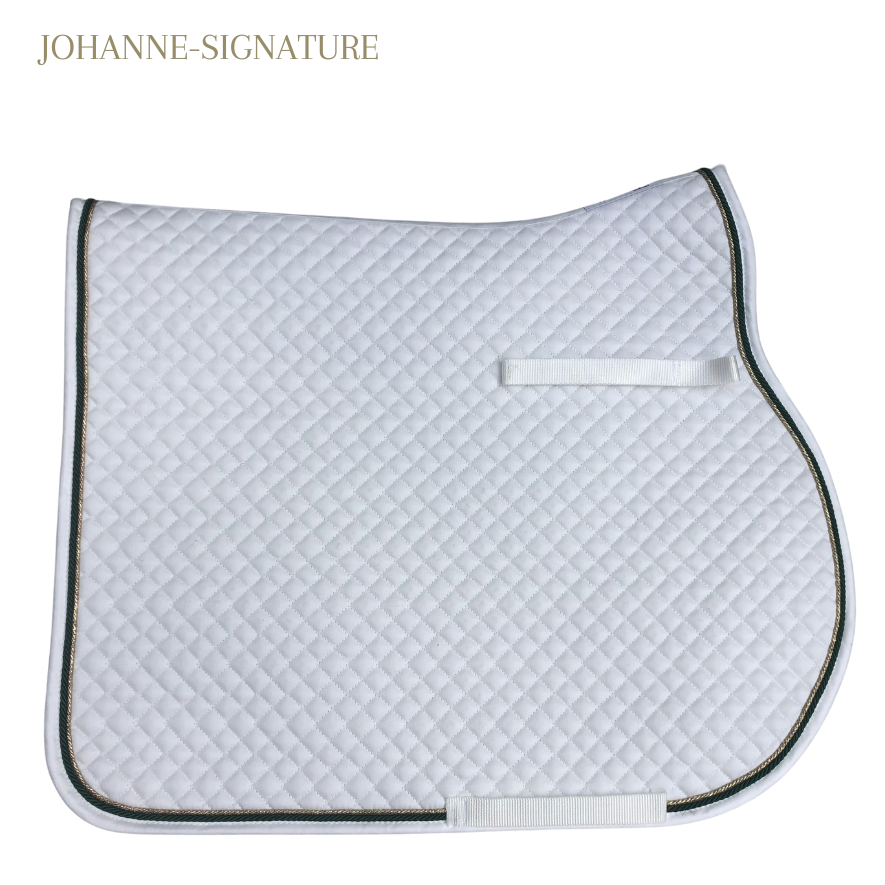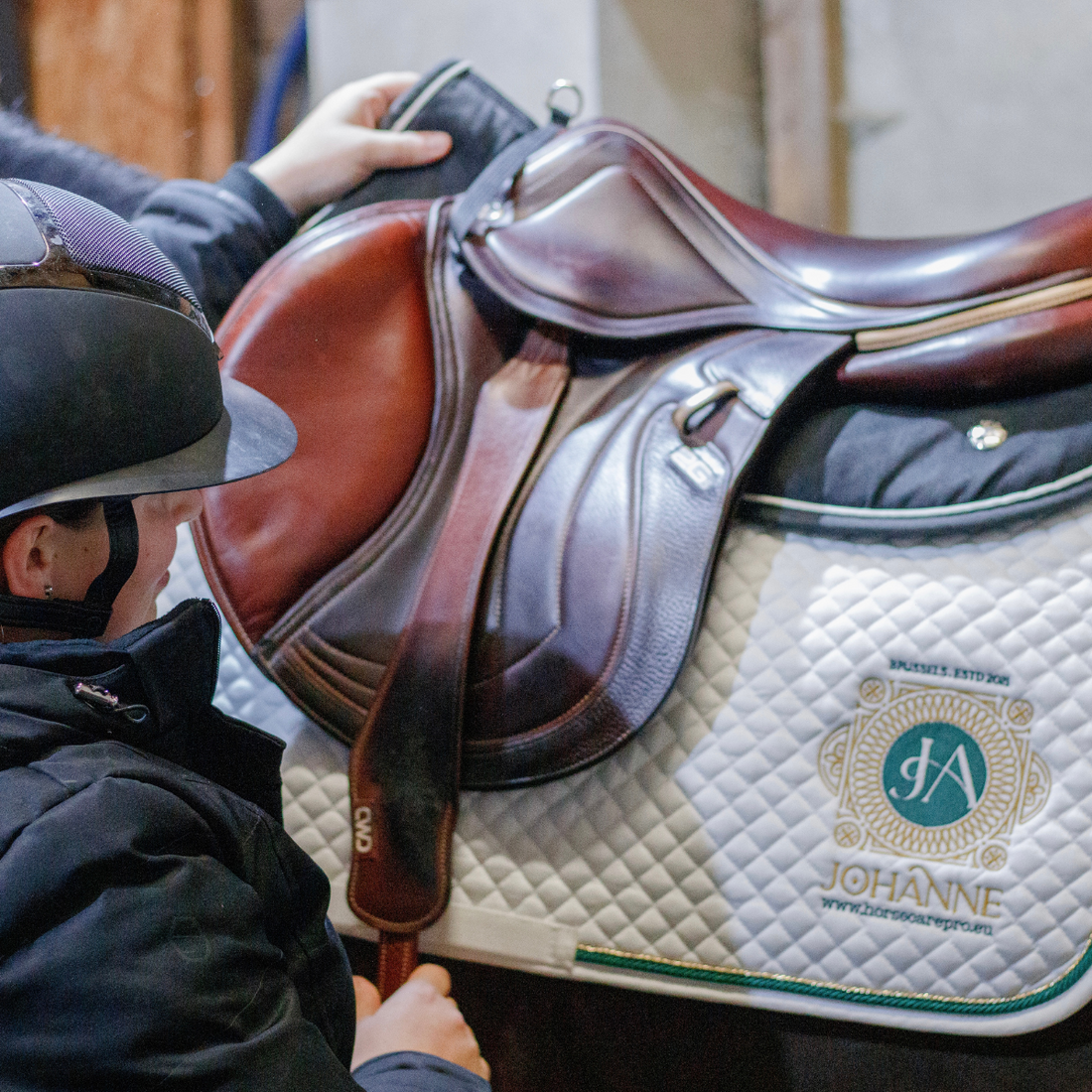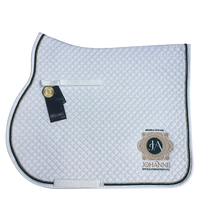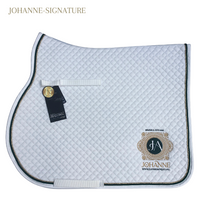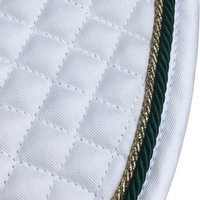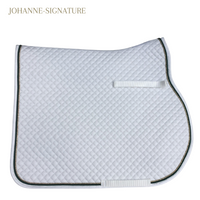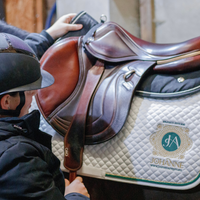 JOHANNE-SIGNATURE Equest saddlepad
The Johanne Signature Cotton Classic Equest saddlepad is a stable saddlepad with an ergonomic fit. The upper and lower material made of 100% natural, hard-wearing cotton is particularly skin-friendly and ideal for allergy sufferers. With an underside made of soft Molton (100% cotton) is very absorbent and prevents the fur from breaking off in the saddle area.
It's a white competition saddlepad with nice corded boarding in Johanne green & gold
In the right lower corner there's the fully embroided Johanne logo 13x20cm
Go in style with a Johanne Signature saddle pad! 
hoof care products for horses - natural horse care products - horse skincare - fly repellents for horses - fly spray for horses - best horse fly repellent - shampoo for horse - equine care product - equine shampoo - shampoo for white horses - equestrian headset - riding bluetooth headset - horse riding instructor headsets - horse riding instructor microphone - equestrian wireless communication systems - wireless horse instruction system - riding headset - equest saddle pad
Technical specifications:

Shelf life at least 12 months, see label
Protect from direct sunlight
Storage temperature: +10 °C to 25 °C
Due to the use of natural, high-quality oils, the product can solidify at too low temperatures, which can temporarily make use more difficult
Active substance storage with delayed release on molecular level
Produced and bottled In Germany
The HorsecarePRO productline...
...is newly developed for horses. Our advanced productionproces and combination of mutually reinforcing ingredients garantuees that the product has a longlasting effect, which increases its effectiveness substantially. The ingredients are released slowly and evenly and can therefore maintain the desired effect up to 48 hours, which makes our productline much more effective than any other available on the market today.